Advisory Board
Dr. Deborah Dahl
Deborah Dahl is the Principal of Conversational Technologies. She has 20+ years of experience in the field of speech and natural language processing dating back to pioneering work at Unisys. Dr. Dahl serves as the Chair of the W3C's Multimodal Interaction Working Group, a member of the HTML5 Working Group, and Web Accessibility Initiative's Protocols and Formats Working Group. Dr. Dahl received the prestigious "Speech Luminary" award from Speech Technology Magazine, in 2012 and 2014. Dr. Dahl received a Ph.D in Natural Language Processing from University of Minnesota and Alfred E. Sloan Foundation Postdoctoral Fellowship in Cognitive Science from University of Pennsylvania.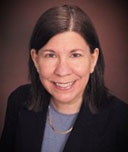 Michael Tessler
Michael Tessler ("Mike") is the CEO of Broadsoft (NASDAQ: BSFT), a company that delivers carrier-grade communications systems to service providers worldwide. Mike is the co-founder of Broadsoft managing its growth and evolution from inception as a startup venture into a successful publicly listed business. He has 20+ years of business strategy and technology experience including senior management roles at Alcatel and Nortel. Mike is Electrical Engineer from McGill University.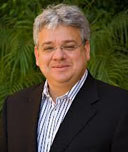 Tasos Tsolakis
Tasos ("Tasos") Tsolakis is an industry pioneer and was Executive Vice President, Global Services and Chief Information Officer at Iron Mountain, Tasos leads the Global Services Organization, which includes IT, Security, Real Estate and Procurement. He was responsible for the digital transformation of Iron Mountain's key processes and the integration of the Recall acquisition. Prior to Iron Mountain, Tasos was the CIO at Affiliated Computer Services (ACS), a Xerox Company, where he set IT strategy for all internal and external-facing technology. Before ACS, Tasos worked for Home Depot as its Vice President of Direct to Consumer Solutions and IT shared services. He has also held key technology leadership positions at GE Information Services and AT&T. Tasos is on the board of trustees for the Mass Technology Leadership Council, and is a recognized speaker on business process, product development and customer-service technology. He holds an MBA from the University of Pennsylvania, Wharton Business School; a Ph.D. and M.S. in electrical engineering from Virginia Polytechnic Institute and State University; and a bachelor's degree in electrical engineering from Wilkes University. .

William S. Meisel
William ("Bill") Meisel is the President of TMA Associates, a consulting and publishing firm specialized in the impact of advanced speech technology and the changing role of the telephone on companies. Bill also serves as the Executive Director of the Applied Voice Input Output Society (AVIOS). His areas of expertise include Computer Oriented Approaches to Pattern Recognition, Effective Voice User Interface Design, and Speech User Interfaces. Bill received a Ph.D from University of Southern California.